CSO Provides different levels of service to satisfy the varying needs of today's businesses. From an ongoing Service Level Agreement tailored to fit your company's needs as well as your pocket, to Hourly Service on a pay as you use basis - CSO is ready to meet your support requirements.
Service Level Agreement (SLA)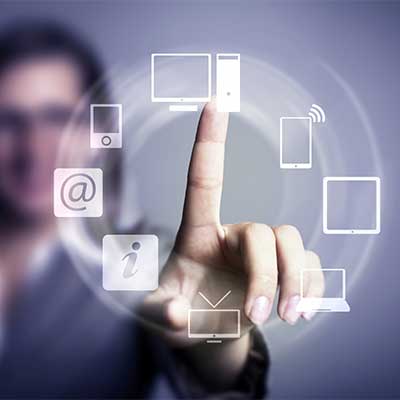 A Service Level Agreement (CSO's preferred method of service) is the vendoring out of your computer department to CSO. As with hourly service, your office will be responsible to pay for all hours related to servicing your office, however, by nature of our SLA, the cost per hour (depending on how your office will need to be staffed) is usually significantly less than standard hourly service.
The reason an SLA can be sustained at a rate considerably less than hourly service is two fold.
First, your office's needs are being assessed up front, allowing CSO to employ the proper staffing to service your account.
Second, with one set of hands (CSO) managing your system, the frequency and severity of unpredictable critical emergencies your office will encounter will be significantly less than when various people in your office attempt installing programs and correcting problems on their own with various other service and support organizations.
The cost of the initial SLA will be determined by CSO, based on the size, complexity, and number of sites being supported. During the year assuming a standard Agreement, your office will receive a listing of hours either quarterly or semi-annually. At the end of the year your account will be balanced. The total number of hours already paid for will be compared to the total number of hours spent servicing your account. If the balance is in your favor the overage will be paid back to your office either up front or across the next year depending on the type of service your office desires the following year. Conversely if the balance is in CSO's favor, depending on how your office will be serviced in the next year, payment will either be due up front or amortized through the next year's agreement.
Each subsequent years SLAs will be based on the "Actual" service usage of the prior year (with any additions or subtractions for the previous year's overages applied). CSO will function as your "Computer Department", handling virtually all of your office's computer needs.
As a client on an SLA, keys to your office will need to be provided, as service will be performed as needed around the clock.
CSO will be on call 24 hours per day for emergency situations.
Your office will be charged back for all expenses incurred to effect service other than travel time and mileage. Surcharges do not apply - unless your office continually deems ALL work critical with immediate service required. Certain work such as programming and program design, as well as enterprise scale network design, may not be covered under your office's SLA as higher level consultants may be needed to perform this service. Additional limitations may apply based upon individual Service Level Agreements. If applicable, these limitations will be discussed with your office up front and documented in your office's SLA. Service Level Agreements will be billed on the first of the current month, payable within 30 days.
Service Contract
A service contract is a fixed yearly rate paid monthly for a specific set of work. While under a service contract, only services documented in your contract will be covered by the contract.
Service contracts cannot be formed to cover an office's ongoing project-type work, as this type of work can change on a daily basis.
All work falling outside the scope of a service contract will be billable as hourly service. Your office will have to specifically request and schedule this type of work with CSO's support rep. The work falling outside of the scope of your service contract will be treated as standard hourly service with all of the same rules and restrictions as standard hourly service applying.
CSO is obligated to fulfill all requirements falling under that contract's scope of work. Keys to your office may need to be provided, depending upon your support requirements, as service may need to be performed around the clock. 24 hour on-call status to critical events regarding problems that fall under the scope of your contract. Your office will be charged back for all expenses incurred to effect this contract other than travel time and mileage to and from your office for work covered under the contract unless otherwise stated in your contract. Service Contracts will either be billed on the first of the current month, payable within 30 days or on a yearly basis depending upon type of contract.
Hourly Services
As an hourly client you will be billed at a standard rate per hour. This rate is applicable regarding all work performed for your office including:
On-Site time
Time providing remote dial-in support
Time performing phone support to your office
Time researching information for your office
Time working off site on special projects
There is a minimum charge for all on-site service as we must also cover the expense of time and travel. If the hourly charge exceeds the minimum, only the hourly charge will apply. We also offer phone support. (Call us for current rates) A minimum charge is billed for all phone and dial-in support in excess of 5 minutes. If a problem can be resolved with a quick call (under 5 minutes) billing will not be incurred. If remote dial-in assistance is required, there may be a surcharge applied per incident. Connect time will then be billed at the standard hourly rates. CSO assumes no responsibility, nor has any obligations to your system except for the current request being fulfilled. CSO does not require keys to your office, as under normal circumstances work will be scheduled between our support rep and your office during standard business hours. Your office will be charged back for all expenses relating to hourly service performed - excluding mileage and travel time to and from your office - if within our standard travel zone. Payment for hardware and parts will be required at time of delivery.